Remove Cart
This change will remove all your cart products. Do you really want to continue ?


The Hungry Tapir
east meets west & local favourites with a vegan twist!!...
Menu
Sharing Platters (2)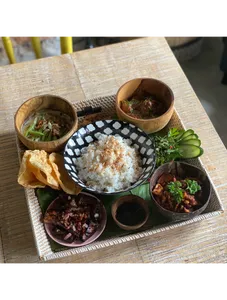 Local Heroes
RM80.00
Mushroom Rendang, masak lodeh w long beans, chili & soy eggplant, dry ulam, tempeh goreng, tempeh sambal, coconut rice & papadum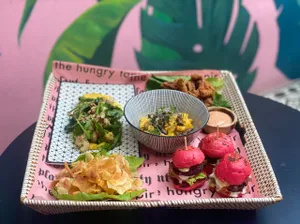 Soul Food
RM80.00
fried cheeken, pink bombshell burger sliders, truffle baked mac no cheese, roasted cauilflower pumpkin salad, homemade crisps
Kids Tapir (1)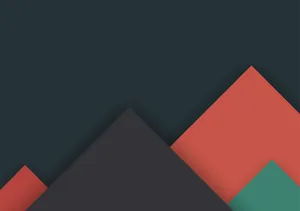 Kid Tapir's
RM12.00
Choice of : • baked mac no cheese • coconut and basil fettuccine • pink tortilla and salad • lil caesar salad • rainbow ulam ried rice
---
Remove Item
Remove This Item?
Repeat last used customization
Remove Cart
You can only buy products for single vendor. Do you want to remove all your cart products to continue?